April 2017 Newsletter
April 20, 2017
Greetings!
My first year in the California State Senate has been off to an incredibly busy start. This is one way in which I hope to keep you updated and informed about the issues I'm working on, events that I'll be hosting, and legislation I plan to champion on your behalf in Sacramento. Know that you can share your concerns, ideas, and love for the 27th Senate District with me anytime.
I remain, your faithful public servant,
Sincerely,

| | |
| --- | --- |
| Senator Henry Stern | |
Stay Engaged! Please visit my website here. It's continuously updated so that you can stay informed about my activities as your representative in Sacramento. You'll find press releases from my office, photos, videos, as well as news coverage on the issues that I am championing on your behalf.
For the latest news about #SD27, legislation, district opportunities and special events, you can also follow me on Twitter and Facebook.
---

2017 Legislation
My legislative agenda is not driven by Trump mania. We are tuning out the noise and focusing on what matters most: preserving our environment, protecting our communities, and empowering the next generation of Californians. You'll find a more comprehensive list of my 2017 legislative priorities here.
Preserve California
I'm proud to be working with the Pro Tem on SB 49 which would make current federal clean air, climate, clean water, worker safety, and endangered species standards enforceable under state law. There is much progress to be made, but at the very least we should all be able to agree we cannot afford to go backwards.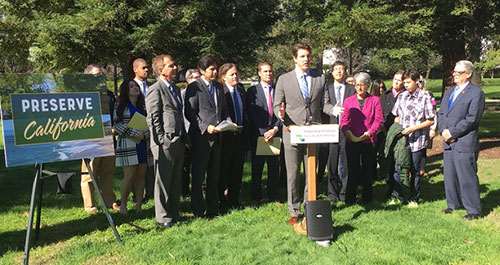 Aliso Canyon Gas Battle in Porter Ranch
I introduced SB 57 to keep Aliso Canyon closed until a root-cause analysis has been performed. The Senate Energy, Utilities and Communications Committee heard testimony and voted 9-1 in favor of SB 57 on Tuesday, April 4th.  My bill has broad bipartisan support from U.S. Senator Dianne Feinstein, State Senators Bob Hertzberg (D-Van Nuys) and Scott Wilk (R-Antelope Valley), Assemblyman Dante Acosta (R-Santa Clarita), the Los Angeles County Board of Supervisors, Mayor Eric Garcetti and the Los Angeles City Council.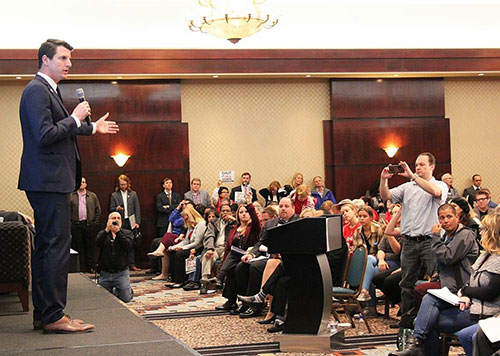 Even the LA Times Editorial Board agrees - we shouldn't reopen Aliso Canyon until we know what caused the massive leak first.
Check out my first op-ed published the Los Angeles Daily News. It represents a joint effort with Supervisor Kathryn Barger to halt the re-opening of Aliso Canyon until the cause of the leak is determined and an evaluation of the current energy needs of the region is completed.
We cannot know it's safe if we don't know what went wrong in the first place.
Stay tuned as SB 57 proceeds to the Senate Appropriations Committee.
Working to End Human Trafficking
I'm honored to be working with organizations like Hadassah in the San Fernando Valley. I've introduced SB 225, to modernize California's human trafficking laws in the fight against this increasingly pervasive and profitable scourge on our society.
Thank you to the heroic women of Hadassah for your relentless dedication to the most pressing issues facing women and families, and to organizations like 3Strands Global, the National Council of Jewish Women Los Angeles, the National Organization for Women (NOW), CAST Los Angeles, the Stronger California coalition and countless other invaluable partners. This is just the tip of the iceberg. To learn more about what's going on in our own backyards, check out this article in the Ventura County Star.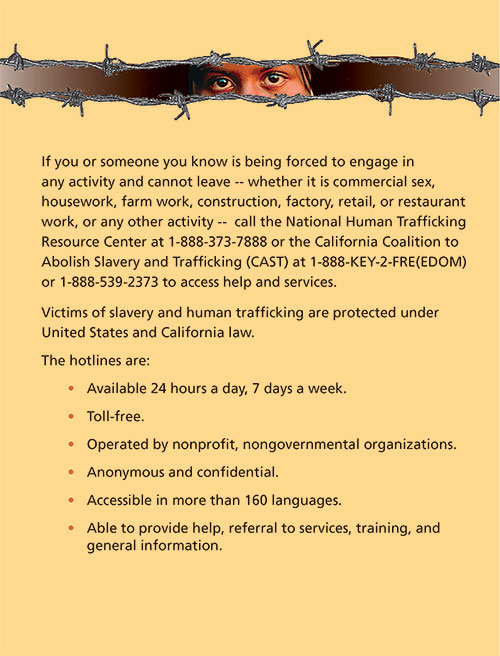 This is the California Attorney General's "Model Public Notice," which is available for download. SB 225 would allow witnesses and victims to text the statewide hotline in addition to calling to report human trafficking crimes.
#HumanTrafficking
#ItEndsWithUs
#WeCanDoBetter
Next Generation Solutions
Last month, I held the Senate's first-ever interactive Elections Committee hearing at Reseda High School.
While there was great interest in the last election from young people, that did not translate into votes. Data from the California Civic Engagement Project shows 18 to 24 year-olds group had a 22 percent lower voter turnout than that of the general population. As Chairman of the Senate Elections Committee and the first millennial elected to the State Senate, I am working with leaders across the state to address this issue.
Watch the first California State Senate Elections Committee hearing held at a high school

Watch video here
The #YouthVote movement is so important to increasing civic engagement. I'm proud to have been able to partner with Reseda Regents in this historical endeavor.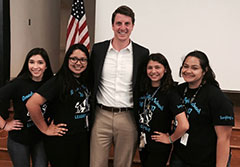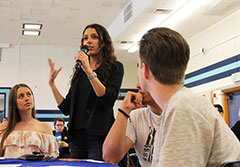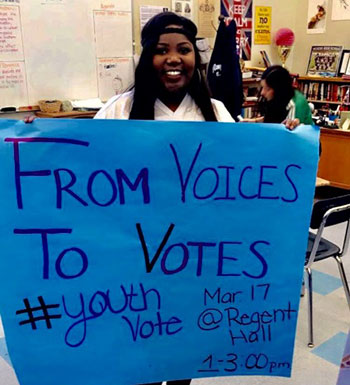 ---

District Round-Up
Town Hall in the Mountains.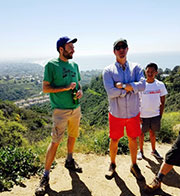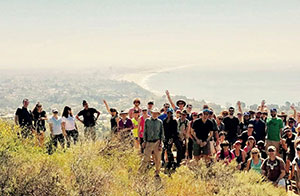 If you're interested in hosting a hike and discussion, let us know!
Thank you to TreePeople and the office of Senator Ben Allen for organizing this awesome event and to all who came out.
Honoring the outstanding young leaders from the Boys and Girls Club of the West Valley at the Annual Youth of the Year Awards Luncheon.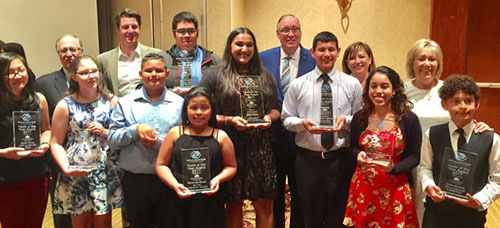 Congratulations to all of this year's inspiring nominees and the 2017 Youth of the Year, Baljot Chahal.

Dinner discussion at Pepperdine University.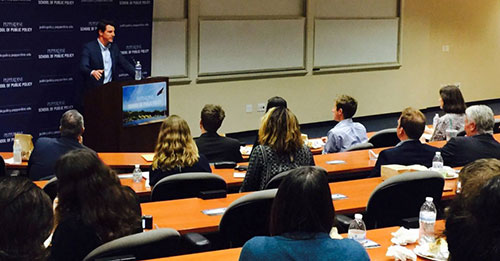 Thanks to the many students who came out to share their views and to the Pepperdine School of Public Policy and California Association of Environmental Professionals for hosting!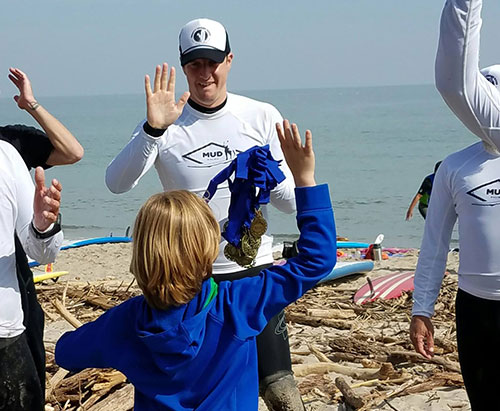 Malibu's wealth comes not from its property values but the bigness of its residents' spirit. The Mighty Under Dogs demonstrate this bigness of spirit.
Putting to work the therapeutic power of surfing, MUD shows real promise for a larger effort to help the next generation of kids living with developmental disabilities thrive. Thank you for the great photos Jean Pierre Provo.